News
Te Ora Auaha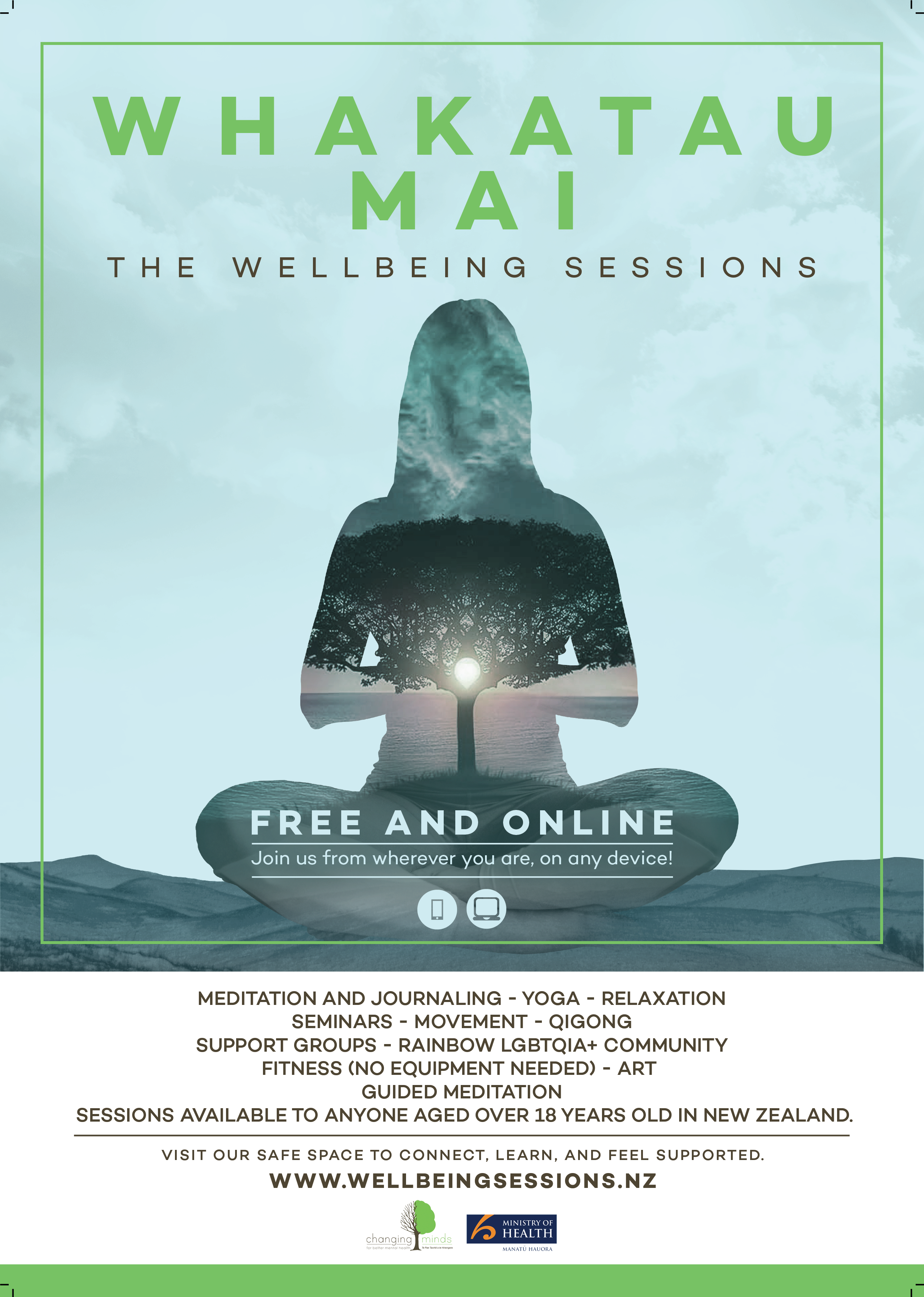 Italian sisters, Giulia and Dinny, facilitate the popular Art Yoga sessions for Whakatau Mai, an ongoing series of online wellbeing sessions delivered by Changing Minds as part of the government's COVID-19 Response Package.
Understanding the need for an artistic offering as part of their holistic wellbeing initiative, CEO Taimi Allan and Project Lead Fiona Clapham Howard were thrilled to bring the two on board. "The link between art and mental health is widely known," says Taimi. "These Art Yoga sessions offer an opportunity to safely express emotions we may feel we should hide – we are all in the same boat at the same time, but some of us are doing it tougher than others," she explains. The two sisters wholeheartedly agree. "Art as a form of emotional expression is a guide to support people to connect with themselves, and to release tensions and emotions that they might hold in their body and mind." "Outwardly expressing these onto a canvas through various colours and rhythms can shift hesitant thoughts out into the open," they say.
The sessions have proved so popular a family-friendly version titled 'The Creative Playground' has been created, running during Levels 3 and 4, and across the school holidays. "The Creative Playground is a fabulous way to encourage children to draw their feelings – they don't always have words to describe them. These sessions are designed for Mum, Dad, grandparents and caregivers to attend as well – making art not just an expression, but a way to connect and share between family members as well," say Giulia and Dinny.
Open to anyone, these sessions have proved popular as adults and children alike have found a safe space to create. With no knowledge or prior skills needed to begin, anyone can enjoy the benefits of creating their own art. "No matter where you are on your mental health journey, these sessions are about creating possibilities," says Taimi. "Our Art Yoga sessions support you to let go of any judgemental thoughts, to let your imagination go wild and have fun." "And of course, we have up to 20 other sessions per week", she adds. "Our wellbeing sessions include topics such as yoga and physical fitness, art and poetry, journaling and meditation to information and tips for managing anxiety and other emotions, as well as support groups, including LGBTQIA+."
Art Yoga sessions run every Wednesday from 4-5pm. (For adults 18 years and over)
The Creative Playground is currently running on Monday 28th September and Monday 5th October, 10-10.45am. (Family-friendly sessions for parents and caregivers with children at home, all ages welcome)
Visit www.wellbeingsessions.nz to register, or visit their Facebook page www.facebook.com/whakataumai to share these events with your own networks.