Article
Te Ora Auaha
Caluzzi Cabaret: Bringing sparkle and joy to a driveway near you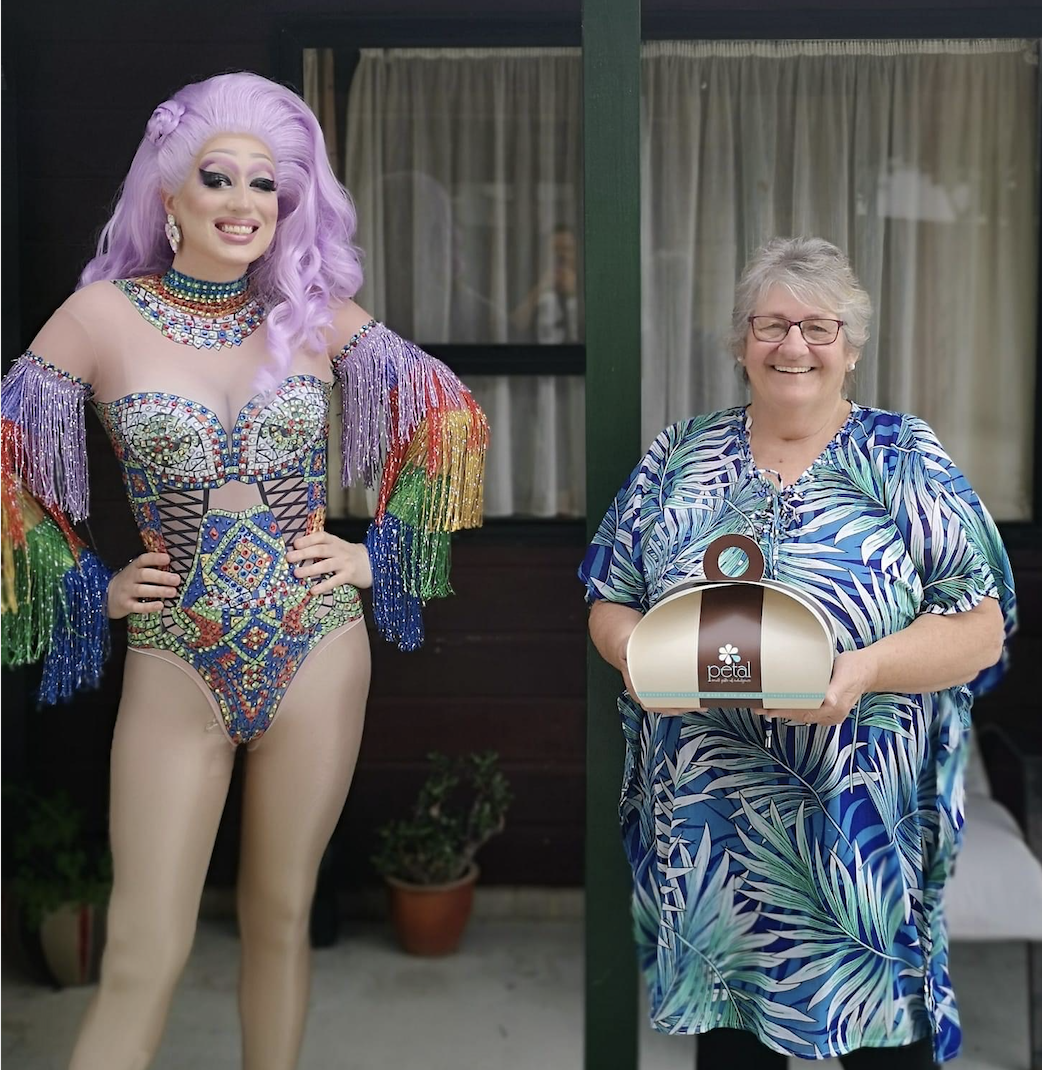 Caluzzi Cabaret has been entertaining audiences for the past 24 years. The night consists of a three course dinner with hilarious Drag Queen entertainment intertwined between the courses to make for a fabulous and hilarious night out. When audience members leave they often comment on how, for the time that they were at Caluzzi, they had forgotten about all of their troubles and just let go for the night. It was this divine feeling that led best friends / Drag sisters Kita and Anita to purchase Caluzzi four years ago.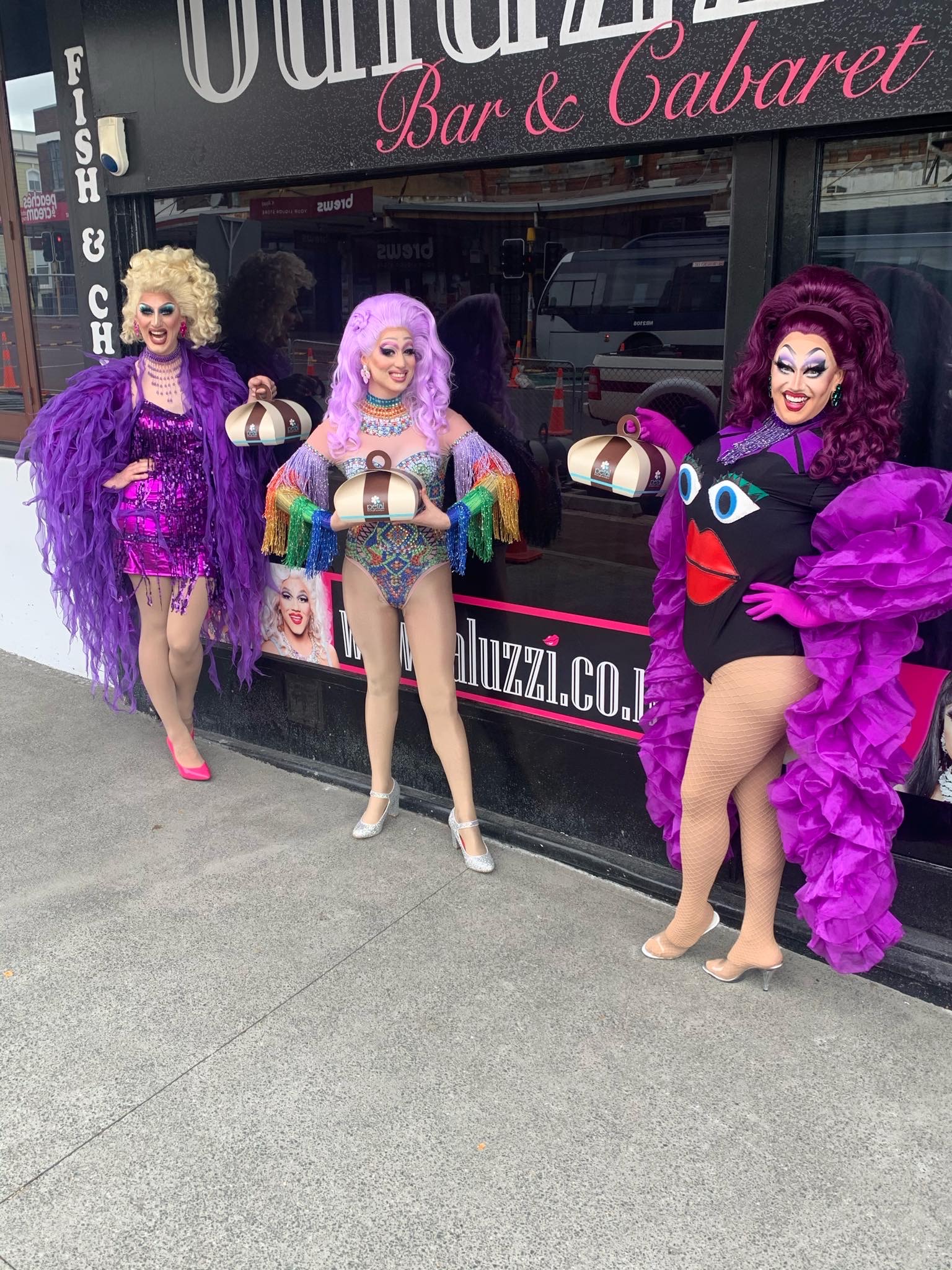 Fast forward to May, 2020. After four weeks of being closed with no income coming in an idea was born to keep the Caluzzi spirit alive and to bring some laughter and enjoyment to people across Auckland. With Covid-19 Level 3 came the much anticipated restart of food deliveries and although the Caluzzi menu would have been difficult to change into fast paced cuisine Caluzzi had something up it's sequinned sleeve - cupcakes! With a local supplier (Petal Cupcakes) which had supplied Caluzzi's desert course for the past year Kita and Anita hatched a plan - to go where no Drag Queen had gone before, suburban driveways!
Offering a box of 6 or 12 cupcakes Aucklanders now had an option for cupcake and entertainment delivery. Through a few clicks on a computer a fabulous Drag Queen would arrive at the address of your choice, deliver cupcakes with no contact and entertain someone through message delivery and a wealth of jokes and entertaining quips.
Caluzzi's delivery customers were ecstatic to receive cupcakes and entertainment in their driveway theatres. Touching stories emerged which included deliveries on Mother's Day to Mums who had lost a child and were overjoyed by the gesture and people broke down in tears as the happiness enabled them to reconnect with the sender.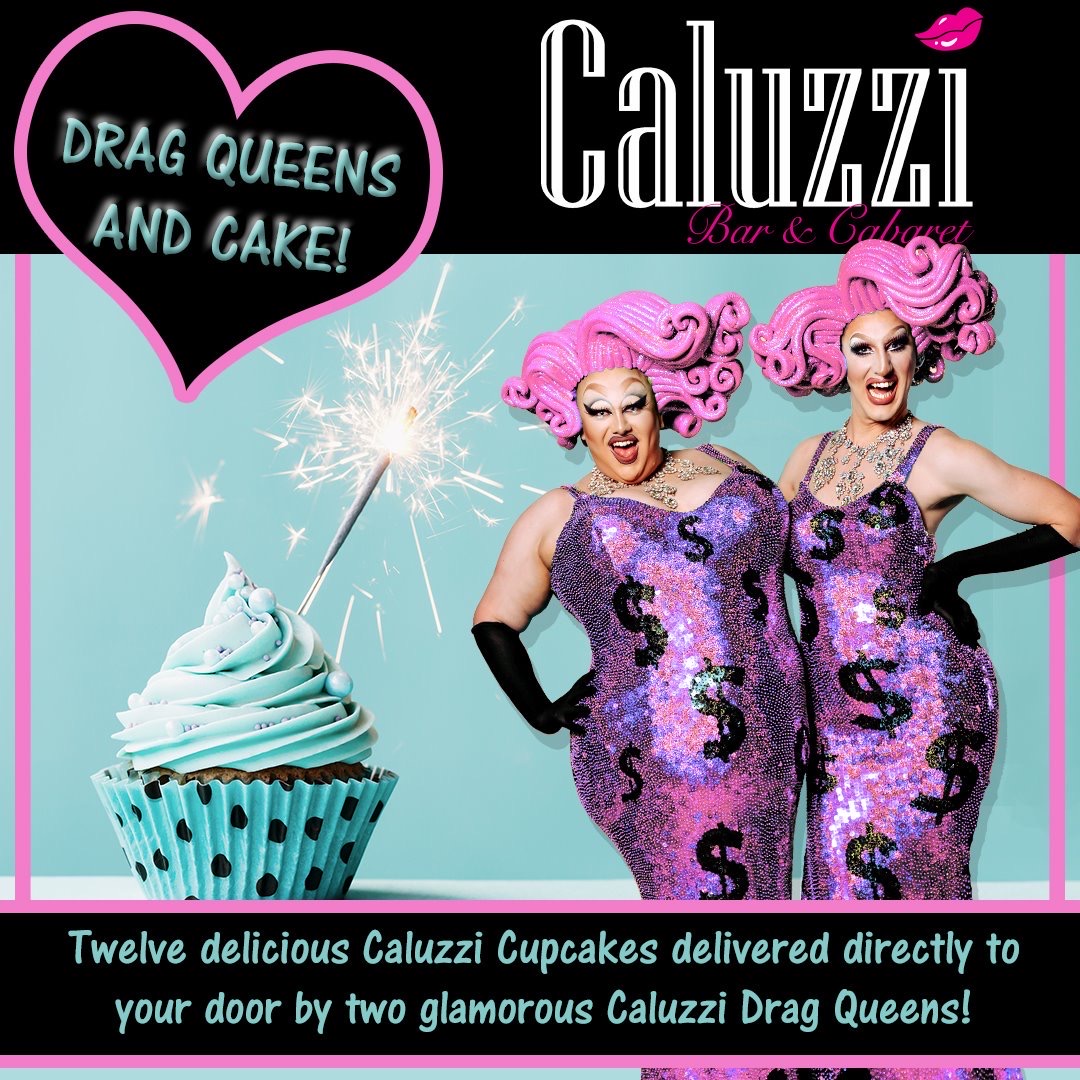 Drag Deliveries has already secured a place in Caluzzi's future. Co-owner Anita Wigl'it said, "When the Drag Delivery bookings came in we were so happy that we were making some money to help with our ongoing costs while we had to stay closed. However when we completed the deliveries we soon realised that the money was a (much needed!) by product and that the real success was in making someone's day and seeing them smile and laugh, particularly in these hard circumstances".
In the future, Drag Deliveries will continue to bring delight to people's doors and the scope of joy is vast. "We have the unique opportunity to bring laughter and happiness to so many people. Imagine if we could do deliveries to people who can't leave home to enjoy the physical Caluzzi due to mobility issues or visit rest homes. We get to spread the art of drag and a message of positivity and love for life. We can't wait to see where this goes!" (Anita Wigl'it).
Bookings are available through www.caluzzi.co.nz or by emailing info@caluzzi.co.nz