Article
Te Ora Auaha
Te Rito Toi: The Twice Born Seed Public Lecture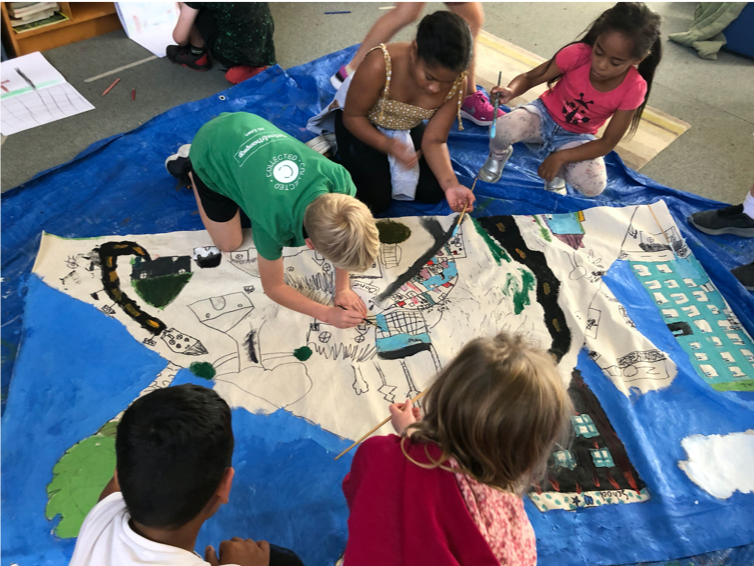 The Centre for Arts and Social Transformation is hosting a free public lecture, Te Rito Toi: The Twice Born Seed on the role and place of the arts in education. The lecture will be held at the University of Auckland on November 4th from 5:30 pm – 7:00 pm.
The lecture will open with the findings of a 3 year study into the state of creativity in New Zealand schools presented by Professor Peter O'Connor, Director of the Centre. The research paints a compelling picture of the state of New Zealand schools' creativity.
A panel will speak to the importance of the arts in school and everyday life and the role that schools can play in fostering the arts and creativity. Confirmed speakers on the panel include Huia O'Sullivan, Executive Director of Ngā Rangatahi Toa, Perry Rush, President of the New Zealand Principals' Federation, Pauline Cleaver, Associate Deputy Secretary for Curriculum, Pathways and Progress at the Ministry of Education, Liam Rutherford, President of NZEI, and Dr Michelle Johansson, Creative Director of Black Friars Theatre.
To register, please use the link below. Registration is limited due to venue capacity. Additional information about the lecture is provided on the registration page.
Te Rito Toi: The Twice Born Seed Public Lecture is supported by the following organisations:
Faculty of Education and Social Work, The University of Auckland

New Zealand Principals' Federation

NZEI Te Riu Roa

The Chartwell Trust

Arts Access Aotearoa

Creative New Zealand

New Zealand National Commission for UNESCO

Te Tuamata Toi-a-Iwi

The Sir John Kirwan Foundation

Dance Subject Association of New Zealand

Drama New Zealand

Music Education New Zealand Aotearoa

The Big Idea

New Zealand Post Primary Teachers' Association