Item
Te Ora Auaha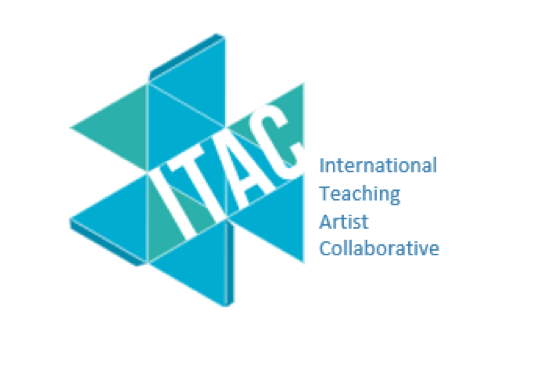 Missing the ITAC Conference?
Join the August ITAC Think Tank
Feeling the need for a little extra motivation? Looking for some inspiration and refreshed learning? Then take the opportunity to connect with your peers around the world at this month's ITAC Think Tank. The theme for this session is: "Arts and Social Transformation in Latin America: Building Mental Health Resilience and Recovery Through Art."
To lead our discussion, we have innovative practitioners joining us from Argentina, Colombia and Peru. Simply watch the video below, and then email info@itac-collaborative.com to register.

A little taster to get you excited...

Building Mental Health Resilience and Recovery through Art: Research on mental health and young people in Latin America

Join us as five Latin American organisations, dedicated to transforming society through their art, share what they have learnt working in contexts of social and political vulnerability.

- How can art transform reality?
- How can it make us better?
- How can artist educators become positive role models for the lives of thousands, if not millions, of young people around the world?
- How can social transformation through art in hyper-local territories be scaled up at regional, national, continental or even global levels?

These questions will form the basis of our discussions.

UNESCO recommended at its Seoul 2010 meeting that its member countries develop principles and practices of arts education that could contribute to solving social and cultural problems of the contemporary world. OLA is one way in which these organisations are doing that - and they want to share their learning with you.

OLA is a project where international researchers will investigate for five years how Latin American art organisations contribute to supporting young people in building mental health resilience and recovery.

It is a project led by our hosts: Queen Mary University of London and People Palace Projects in the UK; Batuta and La Familia Ayara in Colombia; La Plaza in Peru and Crear Vale la Pena in Argentina.

Before joining the session, our hosts would like participants to watch the video below. As you do so, they invite you to reflect on the connections between Art, Health and Well-being.
Don't forget to watch this short film before joining the Think Tank session!
Important details

This Think Tank will take place on 26th August, 12 noon - 2pm Argentina time*

For your information, this will be:
- 26th August at 11am New York, USA time
- 26th August at 12noon Buenos Aires, Argentina time
- 26th August at 3pm Accra, Ghana time
- 26th August at 4pm London, UK time
- 26th August at 8.30pm New Delhi, India time
- 26th August at 11pm Shanghai, China time
- 27th August at 0.00am Seoul, Korea time
- 27th August at 1am Sydney, Australia time

Please note time differences vary depending on city/country/date and you should check your time zone below.

*Check how this time relates to your timezone by clicking here.
Register now
If you would like to participate just watch the video and then click the button below, or email: info@itac-collaborative.com for the code you need to join the ZOOM video call.

Stay connected and join the discussion

All you have to do is:
Click the button above and complete the form, to say you're interested in participating
Click the link you receive (at the specified time)
Join the conversation
We look forward to chatting with you soon!