News
Te Ora Auaha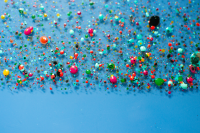 Work in the creative wellbeing practice or research area?
This is an invitation to network, set an agenda and consider how such a network or community of practice might best operate for 2022.
Led by Amber Walls, Molly Mullen and Rand Hazou, the meeting hopes to get a sense of what people would be interested in working on and sharing and developing knowledge around within the arts and wellbeing research and evaluation space.
The initiative seeks to gather together a group of practitioners and researchers interested in advancing knowledge around the intersections between arts, health and wellbeing.
Given the government of New Zealand's recent wellbeing budget and focus on health outcomes it is a timely moment for practitioners and scholars in the arts to engage with the potential health and wellbeing outcomes from participation in the arts.
Potential areas of interest/topics for discussion might include:
- Discussion of what evaluation of the arts can involve, and what should be evaluated within arts projects and why.
- Sharing and developing wellbeing indices and models that might inform arts programming and design.
- Discussion of how key aspects of wellbeing in relation to the arts should be assessed/evaluated, when this assessment/evaluation should be carried out and by who.
- Sharing and developing methods for evaluating the wellbeing impacts of participatory arts projects.
- Developing and sharing research about the health benefits from engaging with the arts.
- Supporting the development of better reporting processes for arts grants and funding bodies.
- Considering and incorporating the SDG's into evaluations of art project.
We welcome other ideas and suggestions from the group.
We'd love you to join us:
Friday 26 November from 2:30-3:30.
Zoom link: https://massey.zoom.us/j/5770690283
Meeting ID: 577 069 0283.