Staging the Personal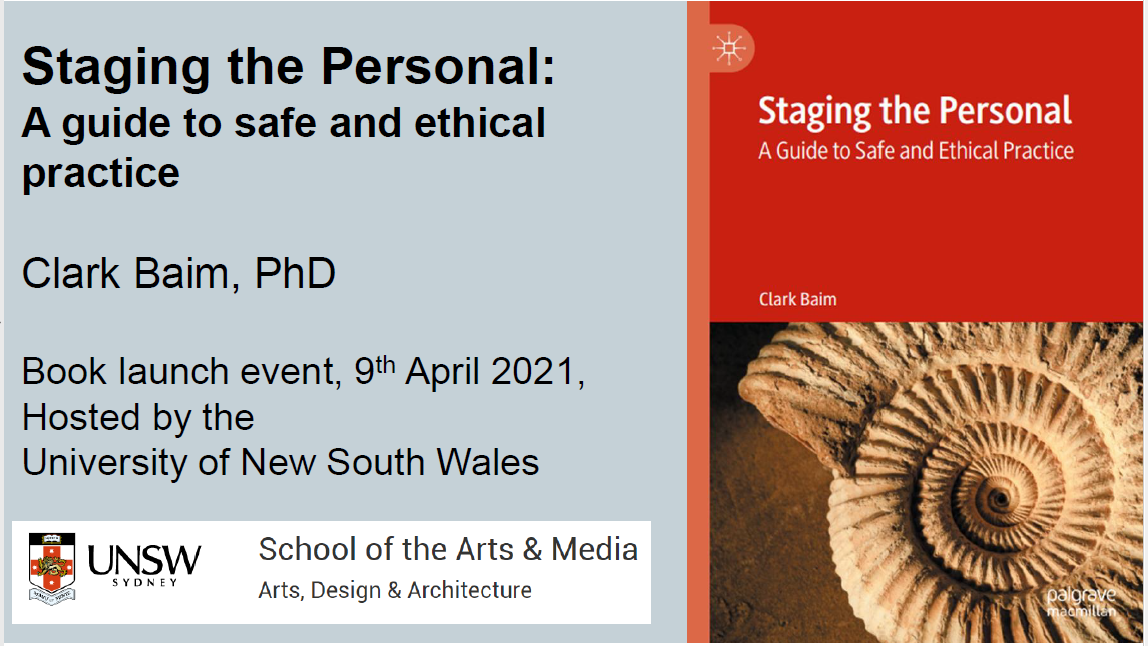 The use of personal story in participatory arts projects is a contentious topic. The potential human and ethical fallout of presenting people's personal narratives (or not) are many, and practitioners need to proceed with a high level of awareness and care. This issue is the focus of a new book by Clark Baim, Director of the Birmingham Institute for Psychodrama and founder of Geese Theatre Company UK. Staging the Personal: A Guide to Safe and Ethical Practice examines the history, ethics and intentions of staging personal stories and offers a model for guiding safe, ethical practice. In April 2021, the Arts and Health hub at University of New South Wales, hosted a webinar with Clark Baim, followed by a long Q&A discussion. For those who missed it, the presentation recording and slides are now available.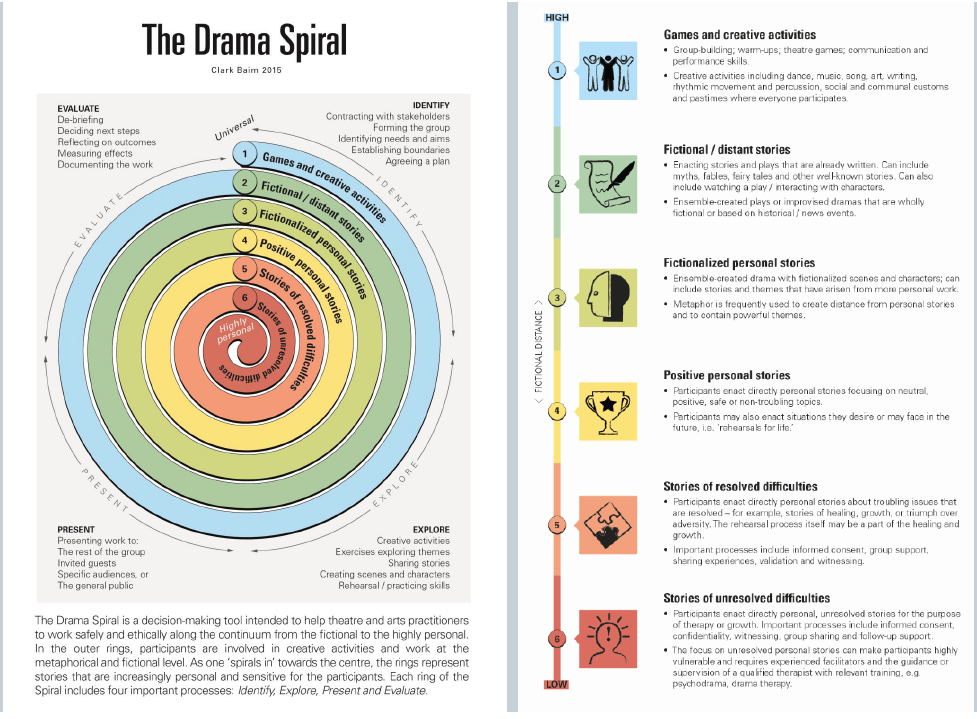 Staging the Personal, the book, is available at palgrave.com.