Applied Theatre Seminar and Book Launch for Staging the Personal
Fri 09 Apr 2021, 06:00 pm - 8:00pm
Theatre, Performing Arts, Free Entry Event,
School Of The Arts And Media, UNSW Sydney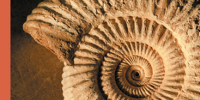 This presentation is based on Clark Baim's new book, Staging the Personal: A guide to safe and ethical practice, published September 2020 by Palgrave Macmillan.
In recent years, there has been a rapid expansion in the use of people's personal stories in the theatre, in both applied and commercial theatre contexts. This expansion has included the development of new genres of theatre including verbatim theatre, testimonial theatre, autobiographical theatre, tribunal theatre, documentary / investigatory theatre, the theatre of witness, playback theatre, reminiscence theatre, self-revelatory performance, and dozens of related forms. Given the highly personal and exposing nature of much of the material that is used in such processes, it is imperative that theatre practitioners interrogate the ethics of this work and develop models of practice that maintain sound ethics, stay within appropriate boundaries, and avoid exploiting and harming participants, performers, and audiences.
With this imperative in mind, in this seminar Clark will describe guidelines for ethical practice and a model he developed called the Drama Spiral. This is a practical decision-making tool intended to help theatre and arts practitioners to negotiate the complex, contested, and inherently risky terrain of personal stories.
Clark Baim, PhD is the Director of the Birmingham Institute for Psychodrama and Honorary President of the British Psychodrama Association. After touring as a performer with the original USA Geese Theatre Company, in 1987 he was the founding Director of Geese Theatre Company UK, using applied theatre in criminal justice and social welfare settings. He is now on their Board of Trustees. Clark has facilitated drama-based workshops and staff training in seventeen countries and in more than 200 prisons, probation centres, social work, mental health and youth justice settings. He regularly teaches on university drama courses. Clark is co-author of the Geese Theatre Handbook and has published widely on topics including applied theatre, psychodrama, trauma-informed treatment, criminal justice programmes, co-working, and attachment-informed practice. He completed his PhD in Drama with the University of Exeter in 2018, and Staging the Personal is an outgrowth of the PhD.
Date: Friday 9th April, 2021
Time: 6 pm - 8 pm (NZST)
Structure: The presentation will be one hour, followed by discussion until 8 pm.